Product Description
Cuccio Colour™ Kittens & Canines  Collection.
With 2020 behind us, now is the PURRRFECT time to take a big PAWS and celebrate life with the Kittens & Canines Colour Collection – A heartfelt tribute to our loyal and trustworthy furry friends. This comforting palette of natural tones will surely become your best fashion-forward friend into 2021 and beyond.
Contains:
2 X Cuccio Colour- FUR-WELL 2020
2 X Cuccio Colour- B.F.FUR-EVER
2 X Cuccio Colour- FELINE FINE!
2 X Cuccio Colour- ARE YOU KITTEN ME?
2 X Cuccio Colour- NOT RIGHT, MEOW
2 X Cuccio Colour- BROWNIE POINTS
2 X Cuccio Colour- FUR-OCIOUS
2 X Cuccio Colour- PURR-FECT
1 X Empty White Vac Form Display
1 X Kittens & Canines Header Card.
Cuccio Colour™ Professional Nail Lacquer is formulated with Triple Pigmentation Technology for rich coverage in one coat and true coverage in two coats. For the Love of Colour™ contains no DBP or toluene.
Chip-free, long lasting, salon professional formulation
Quality, highly saturated colour coverage
Custom made cap and brush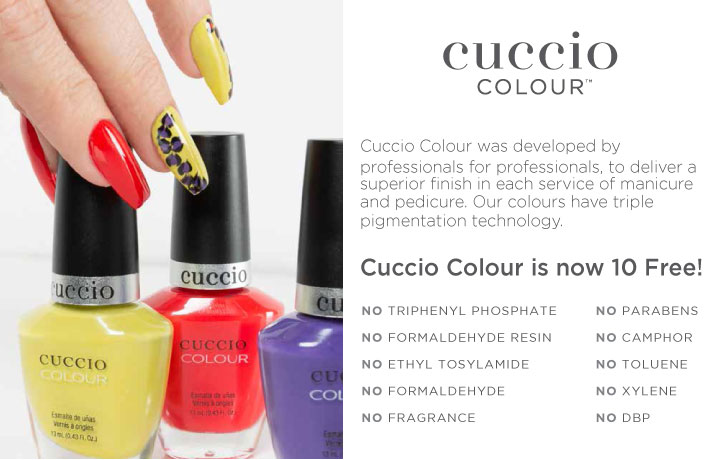 Please note: Actual color may differ from image shown depending on the settings of your monitor.
Also available in Match Maker