Product Description
Experience the luxury and comfort afforded by the space-saving La Lili. Ultra leather seating with TrueTouch™ Shiatsu roller massage and aesthetically pleasing hand made glass insert make the spa experience one to remember.
Customize your La Lili Pedicure spa with your choice of high gloss acrylic bases and luxurious upholstery.
Specifications:
Dimensions: 28 wide x 56" long x 54" high
Weight: 250 lbs Shipping Weight 320 lbs
Tub Capacity: 5 US gal. (19 L)
Water Source: 1/2" pipe thread fitting hot and cold. Must meet local plumbing codes. Normal water pressure of 30 – 120 PSI required. Backflow preventer V00275 installed.
Drain Source: 1-1/4" drain. 1/2" if discharge installed. Must meet local plumbing codes using schedule 40 drain pipe and appropriate traps.
Electrical:
2 Whirlpool Ultra CleanJet™ 1/5hp 120V 2AMP 60hz.
Discharge pump 110V 5.5AMP 60hz.
Must meet local codes.
Ground fault interrupter required.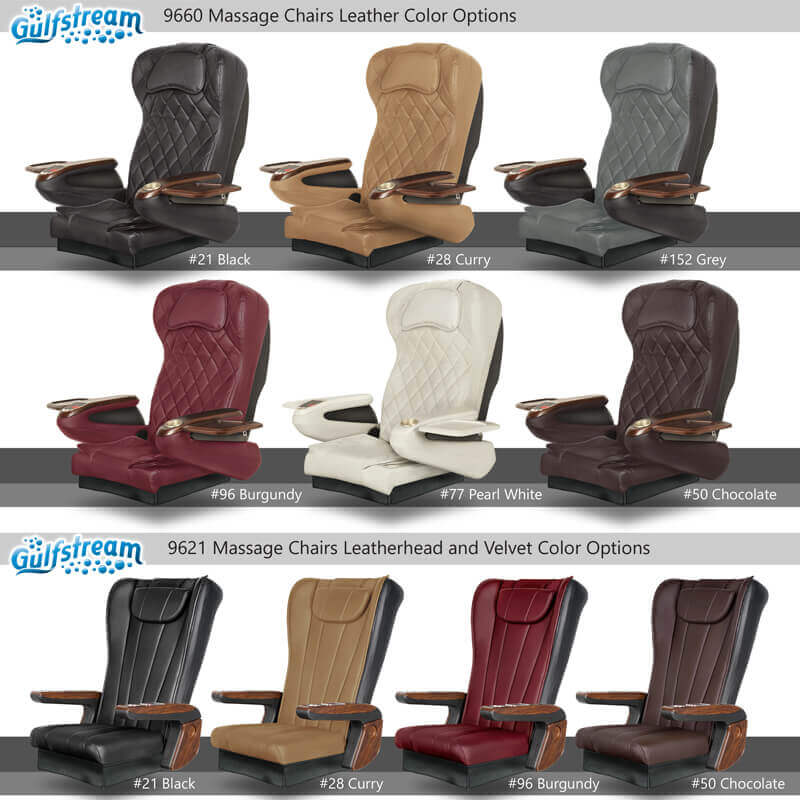 Base Option