| | |
| --- | --- |
| Oxygen & Photo Facial Seminar | |
Next Date :
– Wednesday June 12th, 2019 from 10am to 1:30 pm
– Thursday August 15th, 2019 from 10am to 1:30pm
– Wednesday September 18th, 2019 from 10am to 1:30pm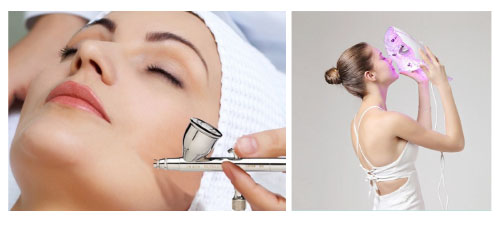 Oxygen Rejuvenation & LED Photo Facials
The Oxygen Infusion Facial is a painless procedure that helps refreshes the skin's texture and appearance. This specialized beauty treatment is designed to replenish the levels of oxygen in your skin, smoothing out wrinkles and restoring a youthful appearance to your face.
LED Light Face Mask, also known as Color Light Therapy or Photo Facials, it uses UV-Free, specific wavelength of LED lights and does not produce any heat. It helps stimulate the skin cell, promote circulation, boost the collagen production of the skin, treat existing acne and kill bacteria, as well as accelerate skin recovery.
In this class, you will learn:
Introduction to the 4 main function on the

Oxygen

Rejuvenation System – Diamond Peel Dermabrasion,

Oxygen

Infusion, Multi-Polar RF, LED

Oxygen

Masks.
The main feature of 7 Color LED Photo Facial Masks.
**Course Cost is FREE for the Class. A Deposit of $ 25 to hold reservation is required. Deposit is redeemable after class has been attended for purchase of in store products at Fernanda's Beauty and Spa Supplies On the date of the Seminar scheduled. Any No Show's will forfeit the deposit. Limited Seating is Available for this Seminar. All attendees must register prior to course date.**
**Students attending this course should already have an Esthetician Certificate in Facials (Proof of Certificate must be Presented at time of Registration).**
Please call 905-625-8460 for more information and Click Above for further Information and/or to Register.
Limited Seating Available!