Oxygen & Photo Facial Seminar
Next Date : Monday, October 15th, 2018  2:00 pm to 4:00 pm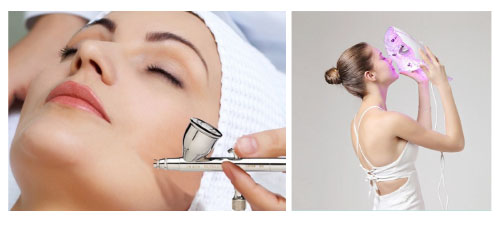 The Oxygen Infusion Facial is a painless procedure that helps refreshes the skin's texture and appearance.  This specialized beauty treatment is designed to replenish the levels of oxygen in your skin, smoothing out wrinkles and restoring a youthful appearance to your face.
LED Light Face Mask, also known as Color Light Therapy or Photo Facials,  it uses UV-Free, specific wavelength of  LED lights and does not produce any heat. It helps stimulate the skin cell, promote circulation, boost the collagen production of the skin , treat existing acne and kill bacteria, as well as accelerate skin recovery.
In this class, you will learn:
–  Introduction to the 4 main function on the Oxygen Rejuvenation System – Diamond Peel Dermabrasion,  Oxygen Infusion,  Multi-Polar RF, LED Oxygen Masks.
– The main feature of 7 Color  LED Photo Facial Masks.
Course Cost is FREE for the Class but a Deposit of $ 25 to hold reservation is required.  Deposit is redeemable after class for any products in Fernanda's on the date of the course.
Please call 1-800-862-1447  for more information and registration.