Product Description
Gulfstream – La Fleur 3 Pedicure Spa
Enjoy the elegance and performance of the new La Fleur Pedicure Chair. The seat has forward, backward and reclining adjustments. The state-of-the-art Shiatsu roller back system feels like strong hands on your back, with rolling, kneading, and percussion functions all controlled by the hand-held remote. In addition to pre-programmed massages, the client also can have precise control of the location and type of massage. The flip-up armrests are made of real wood with durable polyurethane finish, and the footrest is adjustable to the preferred height of the therapist.
Dimensions

 – 55″L X 32″W X 58″H

Weight – 350 lbs (130 kg) Shipping weight 420 lbs (157 kg)
Tub Capacity – 5 US gal (19L)
Water Source – 1/2″ pipe thread fitting hot & cold. Must meet local plumbing codes. Normal water pressure of 30 to 120 PSI required. Back Flow Preventers can be factory installed on request only.
Drain Source – 1-1/4″ drain. 1/2″ if discharge installed. Must meet local plumbing codes using 40 drain pipe and appropriate traps. Factory installed discharge pump (optional).
Electrical – Whirlpool Cleanjet 1/5HP 120V 1.5 AMP 60hz. Discharge pump (optional) 110V 5.5 AMP 60Hz. Must meet local codes / Ground fault interrupter required.
Base Material – Premium quality genuine lucite Cast Acrylic reinforced with Fiberglass and Gel Resin.
Chair Material – Durable leatherette with protective finish. Manufactured to provide protection in medical and health care environments.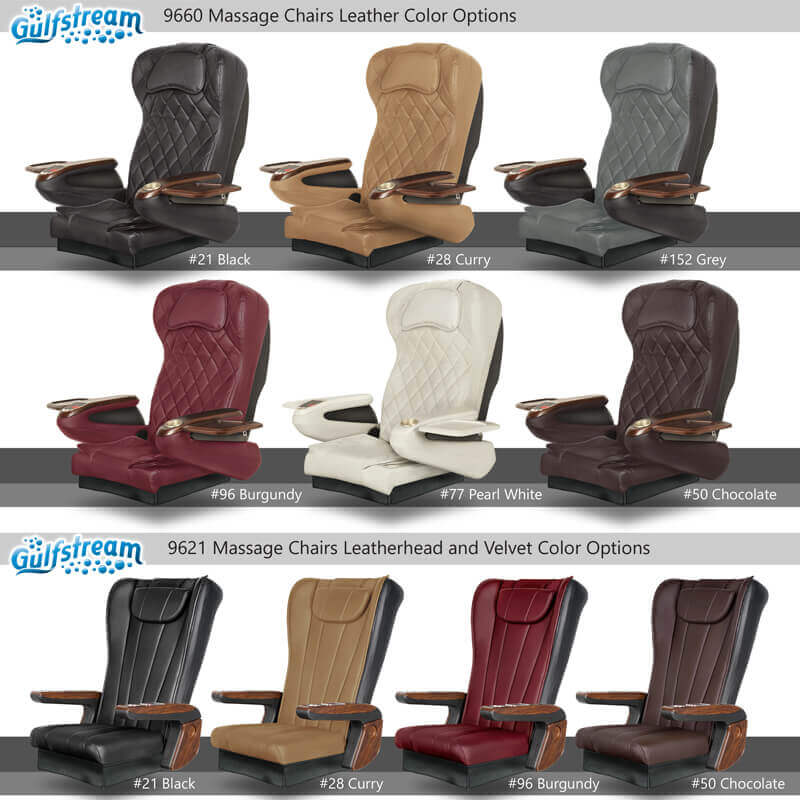 Base Option:

Bowl Option: