Product Description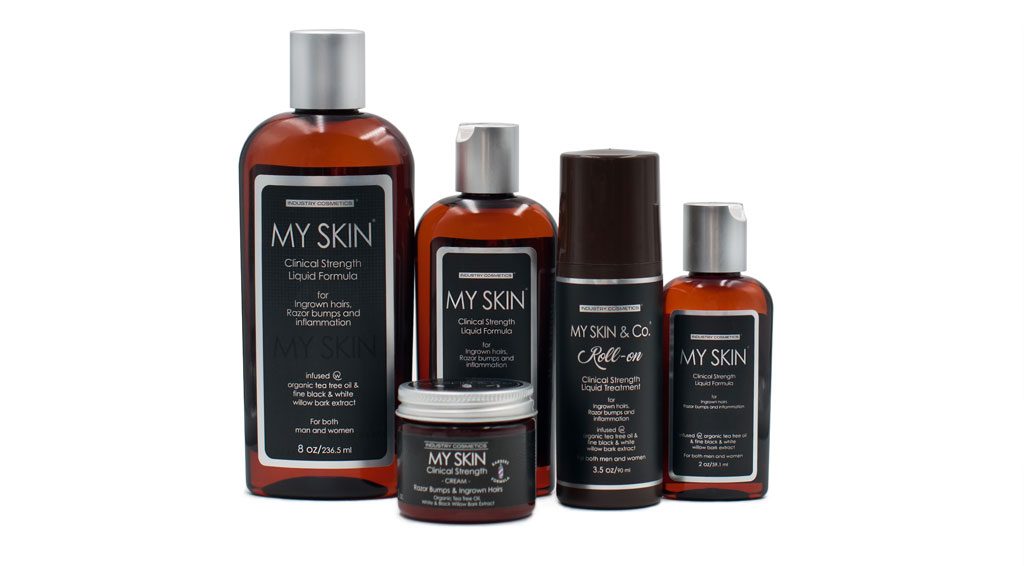 My Skin was formulated for use by actors and models in preparation for film and photo shoots. Our proprietary formula, created by leading Skin Care Professionals with over 30 years' experience in all phases of Barbering, Cosmetology and Dermatology, is the Film Industry's #1 choice for smooth camera ready skin.
My Skin is now available for the first time to everyone! Men use My Skin on your face, neck, head, and chest Women use My Skin on your bikini lines, pubic area, legs, and underarms.
My Skin is the number one recommendation for the treatment of hair removal irritation by leading Dermatologists, Barbers, Cosmetologists and Estheticians.
Clean, clear and prevent hair removal skin problems with My Skin.