| | |
| --- | --- |
| SKILL BOOSTER: BRISA GEL CLASS (DIGITAL EDUCATION) MONDAY MARCH 21ST, 2022 FROM 10AM TO 12PM | |
Next Dates: 
Monday March 21st, 2022 from 10am to 12pm (Virtual Course)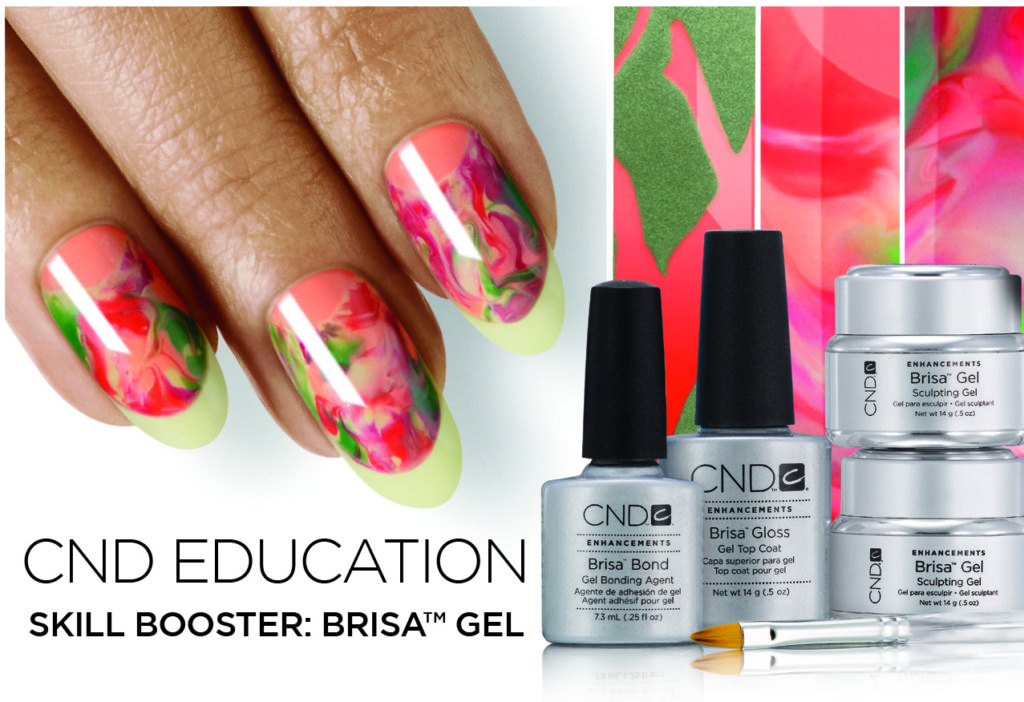 Explore the odorless service options and versatility of BRISA™ Gel for long-lasting gel enhancements. Learn the basic techniques of working with a hard gel and discover how important proper cure is to create durable and flawless gel enhancements
Course Features You'll Love:
BRISA™ Gel & CND™ LED Lamp product knowledge and usage
• Proper P.R.E.P. protocol
• Gel sculpting techniques
• Finishing techniques for consistent shape & design
• Earn Skill Booster BRISA™ Gel Digital Badge
**This course does not receive a physical certificate, this course is to enhance your knowledge and to restart your creativity and get back in the action!, You will receive a Digital Badge on the CND Platform**
Attendees to Have for Virtual Class:
• CND™ LED Lamp
• BRISA™ Sculpting Gel (2 colors)
• BRISA™ Paint
• BRISA™ Bond
• BRISA™ Gloss
• ProSeries Gel Brush Flat Oval #6
• SCRUBFRESH™
• SealeBond™
• CND™ Files
• Tip cutters
• 99% Isopropyl Alcohol
• Table set up (table lamp, implements, towels)
• One hand with natural nails or tips to work on
We are taking steps to serve and offer courses safely and responsibly.  Your health and safety and that of our staff members is the most important to us.  For all available In-Person courses COVID-19 Protocols are in place.  Please call for additional information.